INTER/actions symposium
Bangor, UK, April 10-12. 2012

INTER/actions will be a three-day symposium and mini-festival focusing on performance and interaction in electronic music. The aim is to provide an environment to exchange ideas and instigate collaborations for composers, performers, sound artists and music technologists interested in the role of the performer in electronic music, whether in the traditional sense, or audience-as-performer.
http://www.bangor.ac.uk/music/interactions.php.en


---



Enhanced Phenotype

(2012)
interactive score (iScore) for multiple computer, audiovisual realtime composition for open ensemble
by Andreas Weixler & Se-Lien Chuang

Date: 12th April
Time: 4 PM
venue: Powis Hall, INTER/actions Bangor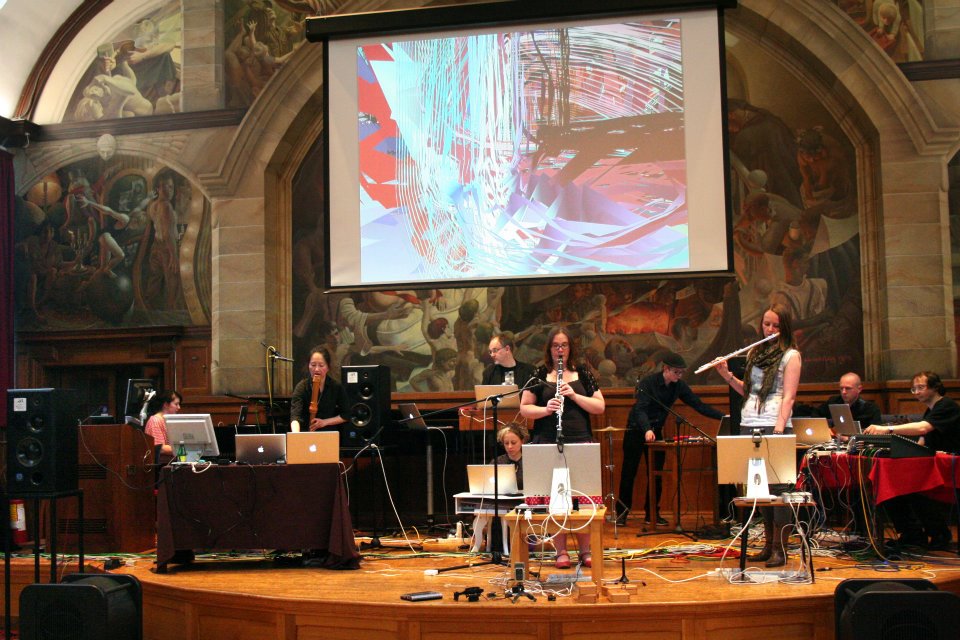 Photo Andrew Lewis

Chuang/Weixler + all-stars ensemble (Tremblay, Hayes, Pestova, Essl, Eigner, students et al)

Pierre A Tremblay, bass
Lauren Hayes, prepared piano
Xenia Pestova, toy piano
Karlheinz Essl, m@ze°2
Se-Lien Chuang, bass recorder, interactive visuals
Andreas Weixler, iScore, SpectraSonic
Faye Snowdon, flute
Sioned Roberts, clarinet
Richard Eigner, percussion



An interactive score turns the concert into a live-event of a very special kind:
The score is assembled on stage within an algorithmic realtime process based on mainly graphic notation. Performer and composer process an interactive score and exert mutual influence on it. Each performer or each group of performers has a computer on stage as an interactive score. Each computer can act independently but also as a swarm lead by an interactive conductor as the computers automatically link into a data exchange via WLAN. At any one time each computer can either be a conductor or taking orders. In addition to this a realtime computer system creates a constant stream of ambience in the electroacoustic space. An abstract visual processing of live cams as well as prepared material interact accordingly to the music. In this piece unfolds a thrilling art work of interactive composition within improvisational concepts and audiovisual realtime computer processes.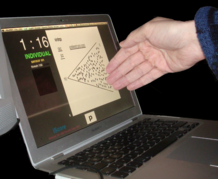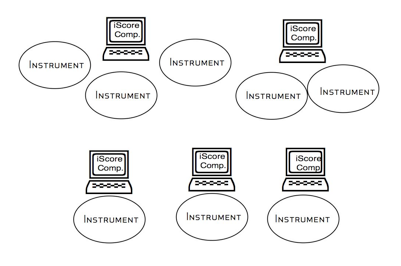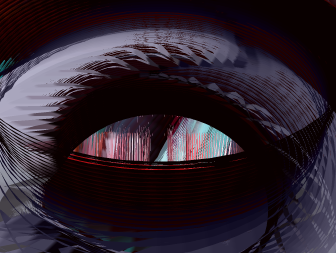 support by ACF - Austria Culture Forum London, the Arts Division of the Austrian Federal Ministry of Education, Arts and Culture, Province of Upper Austria, Province of Styria, City of Graz, City of Linz

VIDEO:







---


In and Out – for Menai Singing Bridge

(2012)
for singing bridge, toy piano, bass recorder and electronics
Bangor 2012
by Jodi Rose, Andreas Weixler, Se-Lien Chuang, Xenia Pestova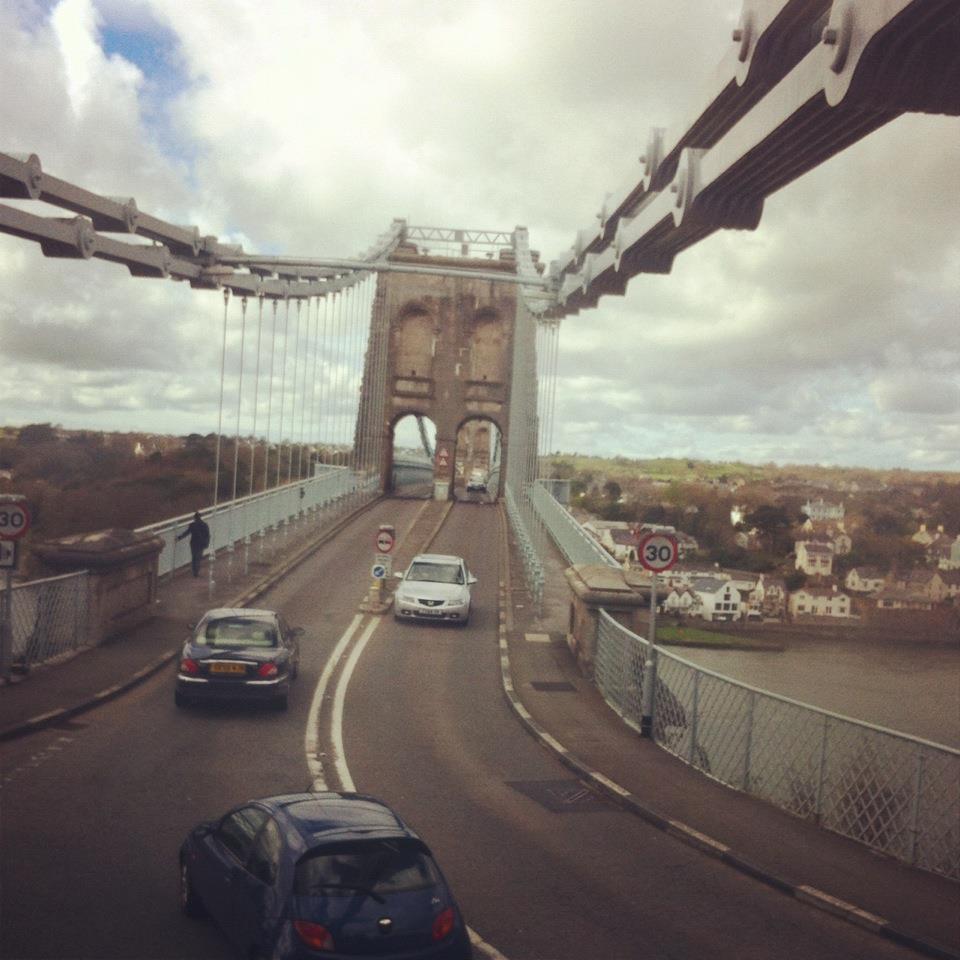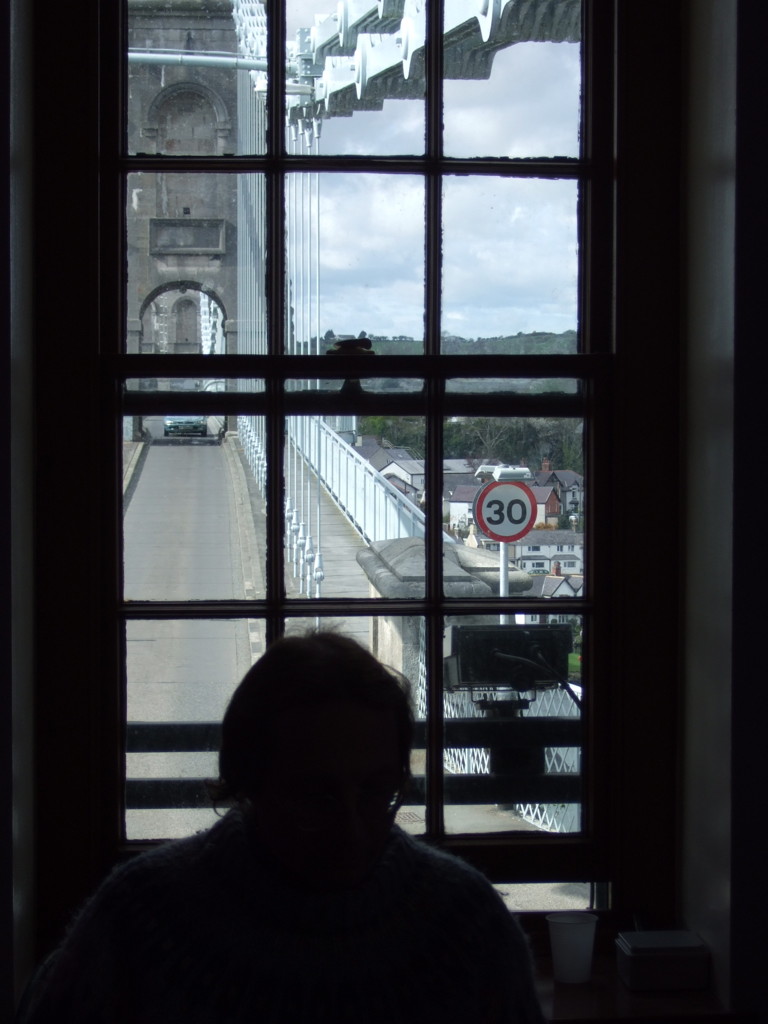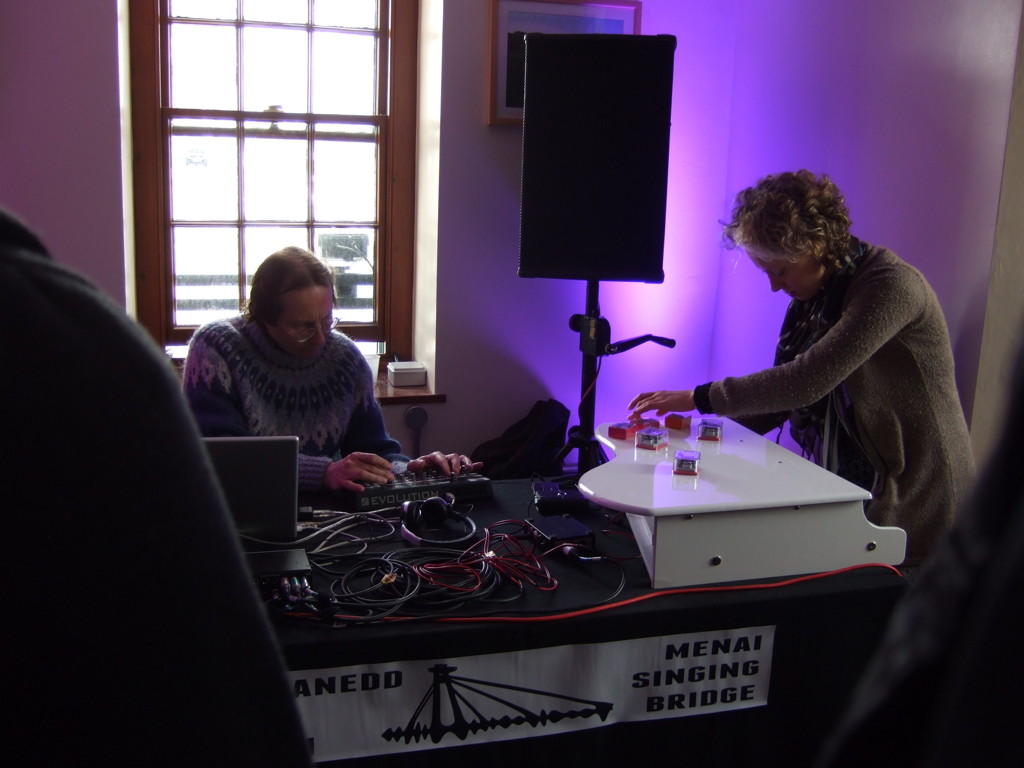 Photo 1 Xenia Pestova, Photo 2& 3 Haruka Hirayama

Singing Menai Bridge –
Musical Composition/Improvisation: "In and Out" – for Menai Singing Bridge
Location: Bridgemaster´s House, Menai Suspension Bridge
Date: 10th April, 2012
Time: 15:30 – 17:00



Jodi Rose,

singing bridge, concept

Andreas Weixler

, spectra sonic realtime process, musical concept

Se-Lien Chuang

, bass recorder, musical concept

Xenia Pestova

toy piano and music boxes, musical concept


http://www.bangorsoundcity.org/Menai+Singing+Bridge

A live concert on the Menai Suspension Bridge, with bass recorder, toy piano and spectra sonic system.
Amplifying the cables and structure of the Menai Suspension Bridge, Jodi Rose invites local and visiting musicians to improvise with and reinterpret the sound and space of the bridge in this unique setting.

SITE: Jodi Rose invited musicians at INTER/actions: Symposium to improvise with live sounds from the Menai Suspension bridge in a concert at the bridge master's house, a small space on the bridge.

AUDIO: The sounds of the bridge will be processed in real time with multichannel audio (multilayer granular synthesis, Spectral Delay, FFT Filtering) by Andreas Weixler using his Spectra Sonic System, with instrumental improvisation by Se-Lien Chuang on bass recorder and Xenia Pestova on XP toy piano and music boxes.

The Meinai Suspension Bridge, which sound we have processed in realtime, is a very special historic construction:
"The Menai Suspension Bridge (Welsh: Pont Grog y Borth) is a suspension bridge between the island of Anglesey and the mainland of Wales. Designed by Thomas Telford and completed in 1826, it was the first modern suspension bridge in the world." (Wikipedia, http://en.wikipedia.org/wiki/Menai_Suspension_Bridge)


---



LIVE AUDIO DOCUMENTATION:


live recordings from the performance - total time 59 minutes.

Menai14.mp3 at 16:46 o´clock
- duration 15 min 31 sec
Menai10.mp3 at 16:11 o´clock
- duration 11 min 04 sec
Menai8.mp3 at 15:23 o´clock
- duration 12 min 41 sec
Menai4.mp3 at 15:35 o´clock
- duration 11 min 17 sec
Menai3.mp3 at 15:23 o´clock -
duration 10 min 22 sec
---


SINGING BRIDGES:

Every bridge is connected to all other bridges through the vibrations in their structure, like gigantic telegraph wires circling the globe. Singing Bridges is a state of mind that you enter every time you cross a bridge. Transcending the outlines of geography, crossing the bridge transports you into another dimension of reality. Sounds from the bridge are woven into a "dark, industrial, chaotic, strange and beautiful" composition, a psycho-geographic performance exploring mythology and poetics of bridges.

http://welcometobridgeland.com/

"In and Out"

Amplifying the cables and bridge structure, the Bridge becomes an instrument in an on-site intervention with live multichannel audio processing and instrumental improvisation, taking us on a mysterious journey through a suddenly unfamiliar urban landscape. Listening to the strange music of the bridge and Spectra Sonic System is an aural glimpse into the inexpressible, the intangible. Opening a space between where we live and where we dream, suspended across the threshold into another state...

Jodi

Rose

(AU/DE): Singing Bridge (bridge amplification, concept, live bridge sounds)
Andreas

Weixler

(A): Multichannel realtime sound processing (musical concept, Spectra Sonic System)
Se-Lien

Chuang

(TW/A): Bass recorder (musical concept, instrumental improvisation)
Xenia

Pestova

(RU/UK): XP toy piano and music boxes (musical concept, instrumental improvisation)

Production: Datrys/Bangor Sound City & Jodi Rose
Technician: John


---


---
stage setting download pdf