Horch! Der Duft der Blüten läutet nach
(2003)
by Se-Lien Chuang

concert version
8-channel ADAT piece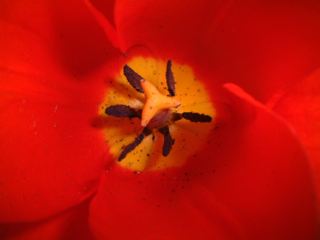 Lyrics

Unter dem Himmel des Jahres
ist das Gebirge
ganz still

Der Vogelruf dringt -

Das Auge sucht
Der Wunsch zu horchen
wächst
This piece has been commissioned by the City of Innsbruck for the Ruheraum project which is setting up a quiet place on the Innsbrucker Seegrube (1900 m).
The project is celebrating the 75th anniversary of the Nordkettenbahn funicular system which is in the Tyrolean Alps.
The recording is of sounds from the funicular system and natural sounds of the mountain.
Studios: IEM (Institute for Electronic Music and Acoustics of the University of Music and Dramatic Arts Graz/Austria) and Atelier Avant Austria.
Software: Cool Edit Pro and ProTools, using FFT filter and microtonal gesture.
(15 minutes short concert version, 20 minutes full installation version)
(for concert playback)
Technical Realization
For audio playback It«s very important to have 4-/8-channel loud-speaker with promising treble sound as well as subwoover for extreme lower bass.
4-/8-channel speaker system, mixing console & subwoover