avant event report 2004
Stand: 6 Februar 2005
A n d r e a s

W e i x l e r

&

S e - L i e n

C h u a n g
A t e l i er
A v a n t
A u s t r i a
composition & media arts
zeitgenössische Komposition, Computermusik, Video &

interaktive Medienkunst
----------------------------------------------------------------------------------------------------------------------------------------
---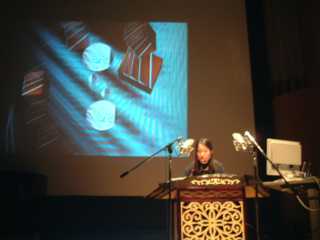 ---
Februar
1 festival, Montreal, Canada, computer music
EuCuE 2003-2004
, Series XXII , Oscar Peterson Concert Hall
Concordia University Loyola Campus, Montreal
Canada Computermusik Festival, 8.Oktober 2003 - 20. Februar 2004
February 20, 2004, concert 14
Se-Lien Chuang: "Horch ! Der Duft der Blüten läutet nach"
März
2 concert, Tokyo, Japan, intrumental interactive audio visual
Jahres-Konzert der JSEM, Japanese Society of Electroacoustic Music
10. März 2004, Sumida Triphony Hall, Tokyo
Zur Aufführung gelangt die Welturaufführung der neuesten Computerkomposition von Se-Lien Chuang:
Erinnerung in jedem Laut
.
Se-Lien Chuang, Konzept, Yan-zin, Viusal, max/msp
Andreas Weixler, max/msp, Multichannel-Granularsynthese
for live instrument, live electronic and visuals
The fragments of memories (from a human as well as a computer) generate the synaesthesis between sounds and images. In terms of acousmatics I applied the spatialisation of sounds to integrate the movements of visuals for "the listening imagination".
Juni
3 festival, Linz, Austria, audiovisual improvisation
Jazz Nite der Bruckner-Universität in Linz
17. und 18. Juni 2004
Nite in Gale
audiovisuelle Improvisation mit Judith Unterpertinger, (präp. Klavier). Fabian Pollak (extended Guitar), Se-Lien Chuang (stage cam) und Andreas Weixler (audiovisuelles Echtzeitprozessing mit Max/msp/nato)


Juli
4 Metz, France, further education

Acanthese 04
5.-18.7.2004, Fortbildung in Komposition und Computermusik, Metz, Frankreich
Max/Msp/Jitter bei Emmanuel Jordan, Jean Lochard, Serge Lemouton (IRCAM)
Vorträge von Andrew Gerzo, Philippe Manoury und Jonathan Harvey
August
5 performance, Prinzendorf, Austria
, interpretation
Hermann Nitsch
,
Das 2-Tages Spiel des Orgien Mysterien Theaters
31. Juli - 2. Juli 2004
Elektroakustische Klänge von Andreas Weixler und Se-Lien Chuang
6 Workshop, Wuppertal, Germany
, audiovisual Interactivity Max/Msp/Jitter
Bergische Universität Wuppertal
Workshop
audiovisuelle Interaktion und Max/Msp/Jitter
Lehrstuhl für Visuelle Kommunikation, Prof. Hans Günter Schmitz
12.-14.Juli 2004
Der workshop veranschaulicht interaktive Anwendungen in den Bereichen Computermusik und Medienkunst von audio, midi und video mittels objektorientierter Programmierung mit Max/msp/Jitter
September
7 Concert, Gent, Belgium, audiovisual interactivity, multichannel computermusic, art video
Konzert in Belgien
,
The Logos Foundation
Donnerstag 23. September 2004, 20:00
Logos Tetrahedron, Bomastraat 26, 9000 Gent
Se-Lien Chuang & Andreas Weixler
live electronic music & video
Oktober
8, 9 further education, Paris
,
convention, symposium
13.-22.10- 2004 (15.-22.10) Resonances - International Convention on Technologies for Music, IRCAM Paris

20.-22-10.2004 Symposium Paris SMC Sound and Computer Music (IRCAM)


10 DVD presentation, Vienna Austria
, contemporary video and composition
Concept & Coincidence
20.Oktober 2004 18-20 Uhr, Urania, Wien,
DVD Präsentation
Videos von Gertrude Moser-Wagner
Musik von Se-Lien Chuang &
Andreas Weixler
DVD-Label, Edition INDEX
Erstpräsentation Medienwerkstatt und Sixpackfilm
11
presentation, Berlin, Germany
, electroacoustic music
4.11.
EM Hören,
Donnerstags 18 Uhr
Elektroakustische-Musik-hören -"wichtig"
am elektronischen Studio der TU Berlin, Raum EN 324
Einsteinufer 17, 10587 Berlin
Se-Lien Chuang & Andreas Weixler präsentieren mehrkanalige Computerkompositionen und audiovisuelle Interaktivität
Dezember
12, 13 concert series, Vienna, Linz, Austria, japanese instrumental composition, computer music
electronic access, special asia Japan
Konzerte mit der japanischen Gesellschaft für elektronische Musik - JESM
12.12.2004 ORF RadioKulturhaus Wien, 11 Uhr, "Frühstück mit Neutönern"
15.12.2004 Göllerichsaal der Bruckner-Universität Linz, 19.30 Uhr,
Wildbergstrasse 18, A-4040 Linz
download
flyer
(PDF 152 kB)
---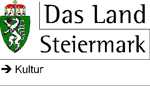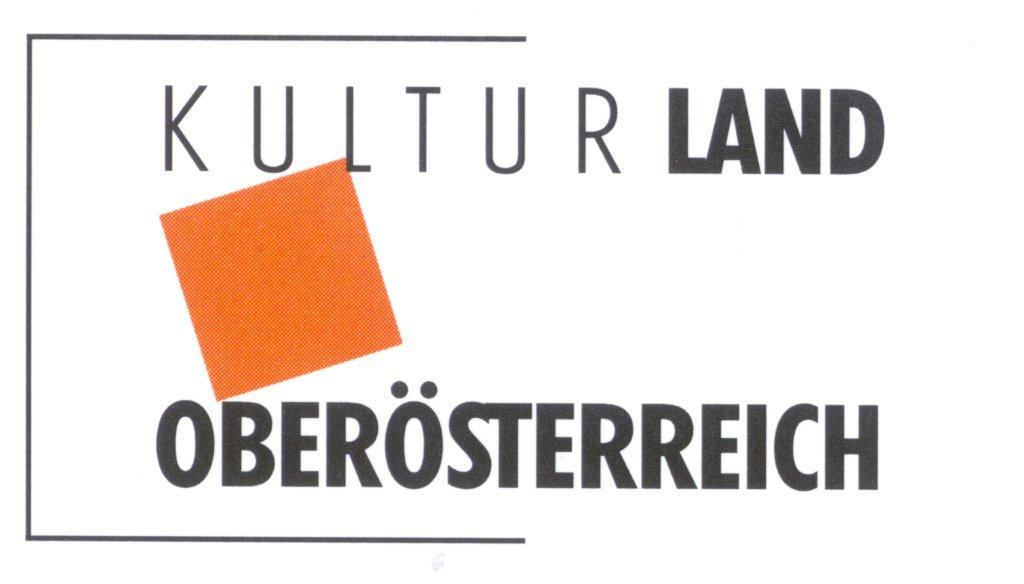 with kind support of the Austrian Cultural Forum / Austrian Embassy in Tokyo
---