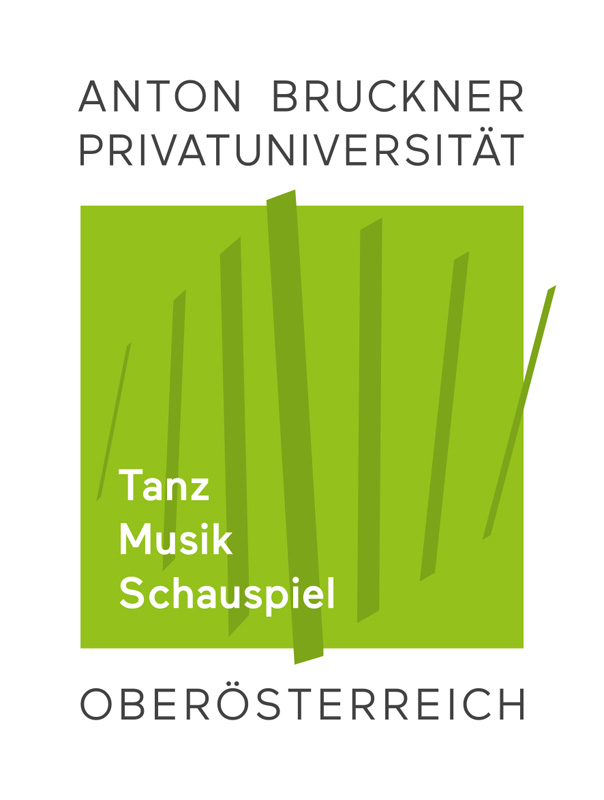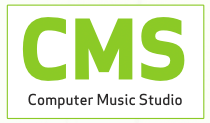 SONIC LAB
Multichannel Computer Music Concert Hall of the Anton Bruckner University Linz
ABPU, Hagenstraße 57, 4040 Linz, Austria/EU

Sonic Lab is a intermedia computer music concert hall with a 20 audio channel surround dome and double video projection, initated by Andreas Weixler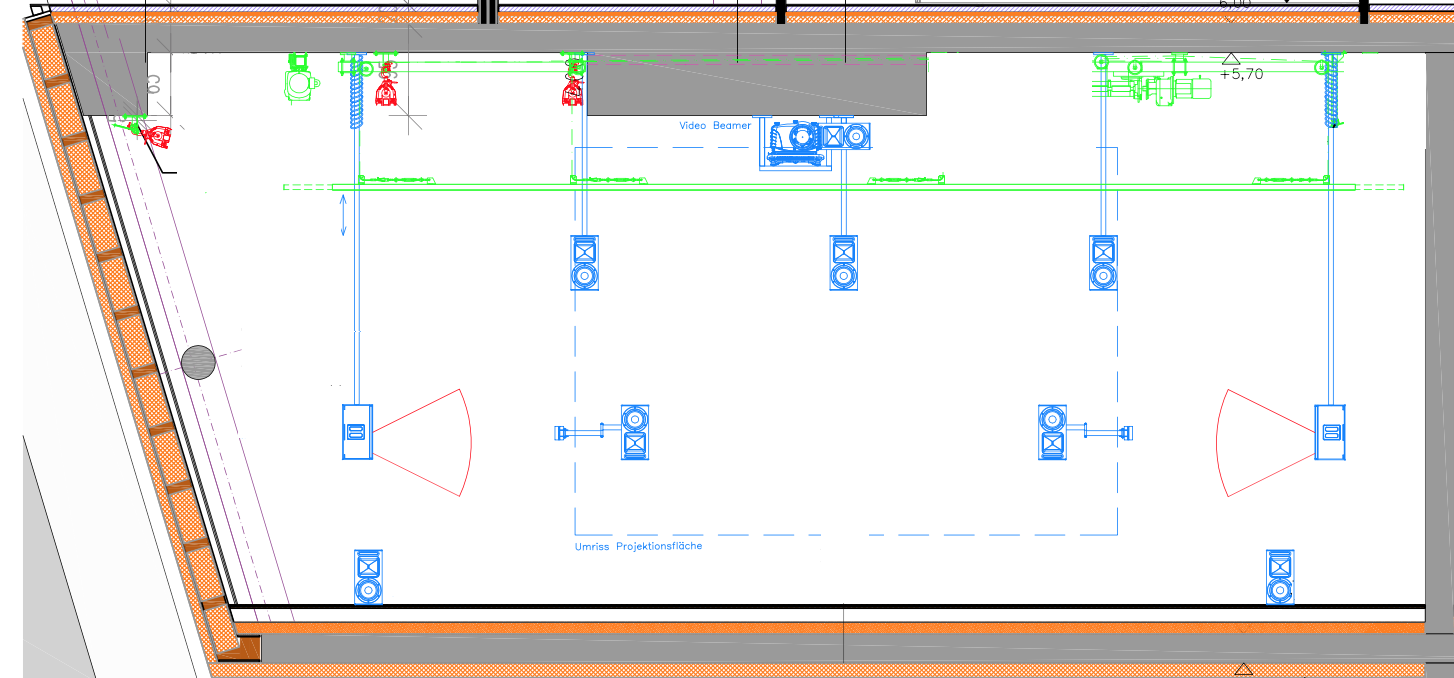 The Sonic Lab
is one of the three concert halls of the new campus building of the Anton Bruckner University. It is designed as computer music concert hall dedicated to multichannel computer music and electroacoustic music including experimental music in cooperation of JIM - the Institute of Jazz and Improvised Music and the future Institute of Composition, Computer Music and Conducting, among others. It is designed on an intiative of Ao.Univ. Prof. Andreas Weixler in the years 2005 - 2015 together with a formation of rooms for the Computer Music Studio: Sonic Lab - multichannel computer music concert hall (20+2 ch), Production Studio (20 ch), Lecture Studio (8ch), Computer Research Room (4ch), Project Room (4ch), Archive, Workshop, Machine Room and two faculty offices

"The CMS - Sonic Lab multichannel system has the peculiarity of being distributed on four different levels, with the speakers placed around and above the audience.
From the console, the possibility to control the volume of each loudspeaker allows the interpreter to set, in addition to left / right - front / rear movements, even sound trajectories from bottom to top and vice versa, while allowing diagonal movements and rotations on each of the four levels." Dante Tanzi 2017

The Sonic Lab periphonic speaker system consists of 20 active speakers:

a ring of 8 Genelec
2x Genelec 1037B in 1,5 m, frontspeaker
6x Genelec 1032A in 1,5 m, surround speaker

3 quad layers
4x Genelec 8040A in 3 m, hi level speaker
4x Genelec 8040A in 5,5 m, ceiling speaker
4x

KS Audio CPD 12M,

, on ground level

subs
4 Genelec 7070 A Subwoofer

3D model of the Sonic Lab multichannel sound system by Michael Enzenhofer
(need to install

Unity Web Player

) - same in the CMS production studio (2 subs)

PA System
2x Kling & Freitag CA1215-9SP
2x Kling & Freitag SW 115-E SP
4x

KS Audio CPD 12M,

(Monitore)

---
Laptop connectivity (August 2017)
RME Digiface USB mit RME M-32DA

ch 1 - 8 adat 1 out (8ch)
ch 9 -15 adat 2 out (8ch)
ch 16 - 24 adat 3 out (8ch)
ch 25 - 32 adat 4 out (8ch)

default RME speaker mapping via ProTools Mixer:

RME
ch 1 - 8 —> Ring of eight, 1,5 m (8ch "french eight") - 2x Genelec 1037B in 1,5 m, frontspeaker, 6x Genelec 1032A in 1,5 m, surround speaker
ch 9 - 12 —> quad ground speaker, (4ch) 4x KS Audio CPD 12M (ground monitor 45º)
ch 13 - 16 —> quad mid high speaker, 3,5 m (4ch), 4x Genelec 8040A
ch 17 - 20 —> quad top speaker, 5,5 m (4ch), 4x Genelec 8040A
ch 21 - 24 —> 4 sub woofer, (4ch) 21 Front, 22 Back, 23 Left, 24 Right, 4 Genelec 7070 A Subwoofer
ch 25 - 32 ---> 8 sends

driver for RME USB

---
--> 3 data projectors
a double video/data projection 2x encased
one middle projector

Panasonic PT-RZ570


---

a production studio on site with same 20-speaker constellation with a studio window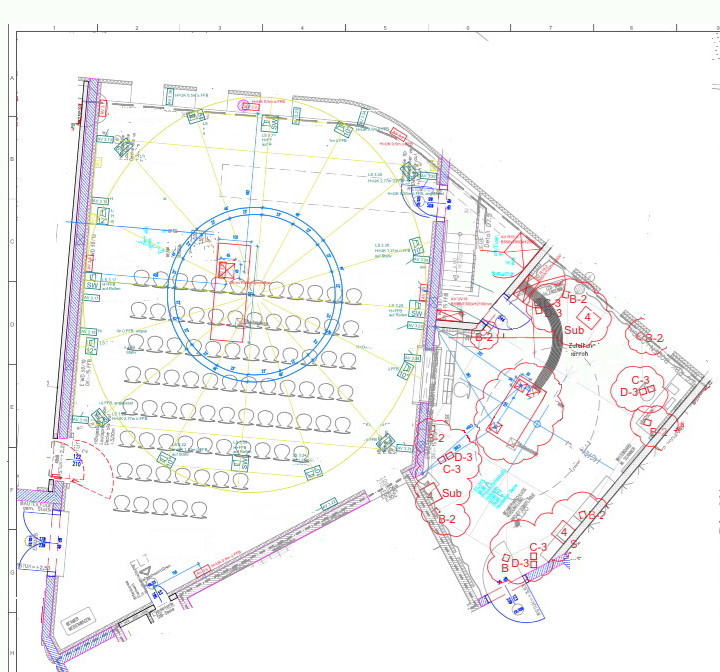 Multi channel computer music concert hall
Sonic Lab
and CMS production studio
---
The Computer Music Studio
offers lectures and courses in the field of music and media technology, media composition and computer music, and the range of subjects it offers is closely integrated with those of the Institute DKM – Composition, Conducting and the Theory of Music – and JIM, the Institute for Jazz and Improvised Music. The CMS can be seen as an interface and competence centre spanning several institutes of the Anton Bruckner Private University, active in the region through numerous co-operations and internationally networked with exchanges and a lively conference scene.

The Computer Music Studio organizes numerous concert and lecture series: list

The Computer Music Studio was founded in 1995 as the SAMT - Studio for Advanced Music And Media Technology by DI Adelhard Roidinger and the Rector of the Bruckner Conservatory, Hans Maria Kneihs in the buildings of the Software Park Hagenberg. Since 2008 the University Studio, as it became, has been under the direction of Ao.Univ.Prof. Mag. Andreas Weixler. At the same time an institute directive changed the name of the studio to the CMS - Computer Music Studio.


---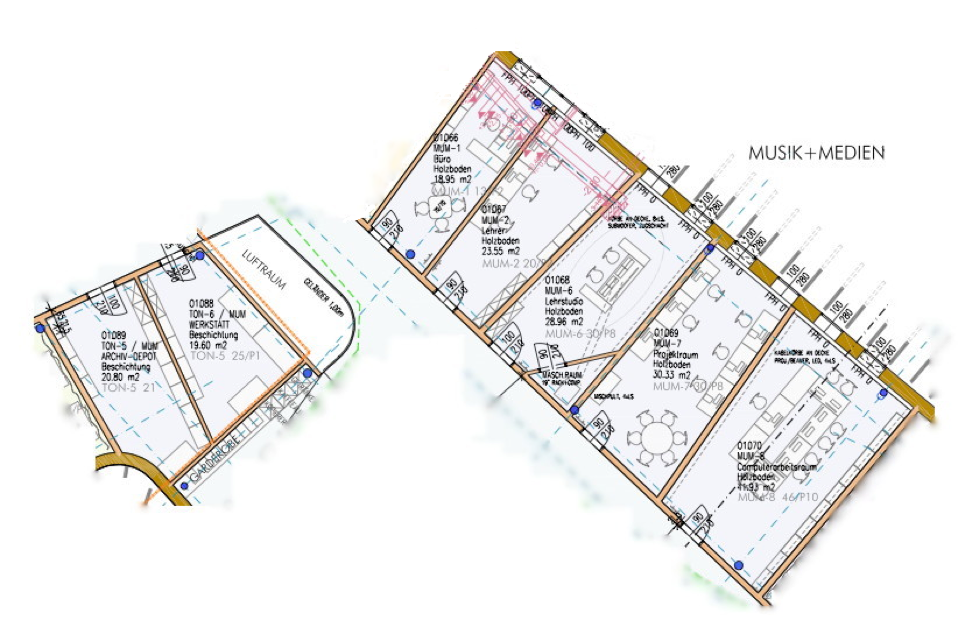 facilities of CMS, first floor

links:
Anton Bruckner University, Linz
CMS - Computer Music Studio
IMMC - The International Multichannel Music Consortium

---
speaker positions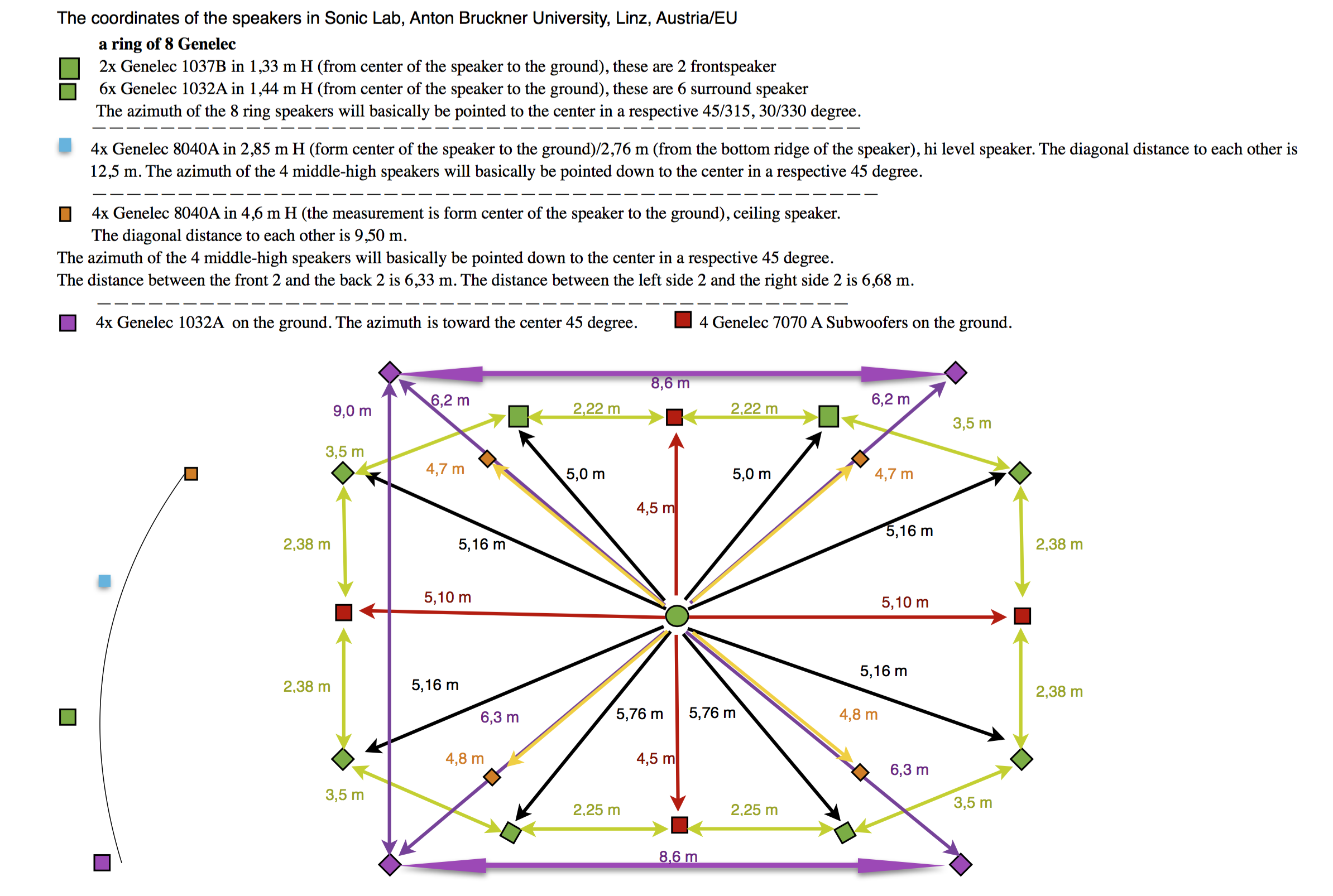 ---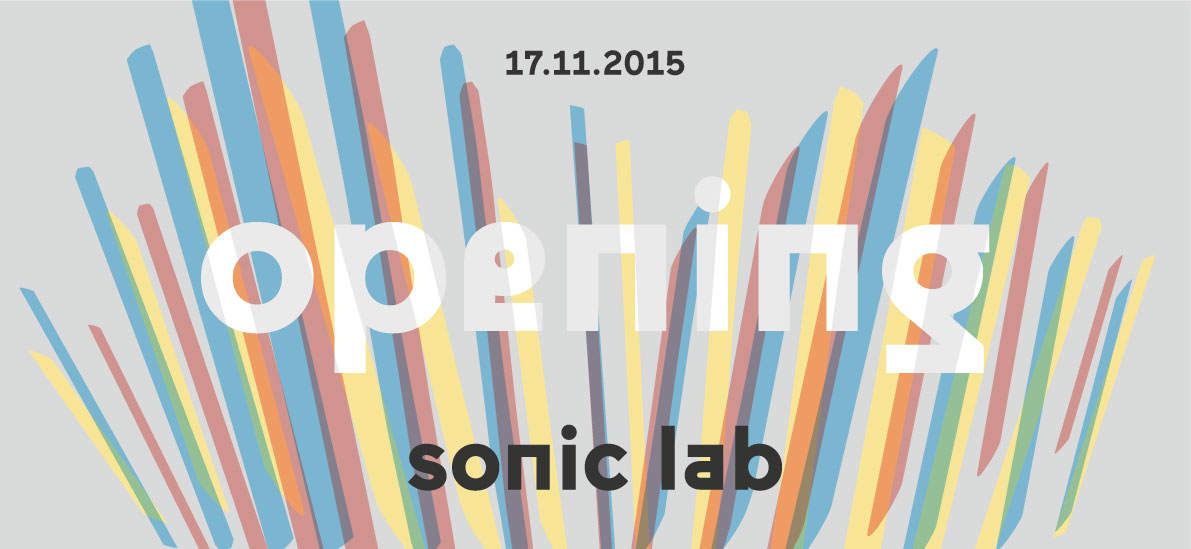 design by MOOI


OPENING SONIC LAB

Keynotes, Concerts, Workshops.

opening ceremony on November, 17th, 2015

18.30 doors open
19.00 opening ceremony
21.30 chill out

honorary guests:
John Chowning (Stanford University/USA), Jonty Harrison (BEAST/UK)
Karlheinz Essl (MDW/A) and Gerfried Stocker (AEC/A)

workshops with John Chowning and Jonty Harrison on 18th November (11 AM, 3 PM) and 19th of November (11 AM)


KEYNOTES

Jonty Harrison - Tuning In to the Future
John Chowning - Loudspeakers as Spatial Probes

CONCERTS

compositions by
John Chowning, Jonty Harrison, Karlheinz Essl, Se-Lien Chuang, Andreas Weixler, Hassan Zanjirani Farahani

performed by
Maureen Chowning - Sopran, Ming Wang - pipa, Elvire De Paiva e Pona - soprano, Julia Lenzbauer - clarinet, Mariia Pankiv - piano


WORKSHOPS

18. 11.2015
11 Uhr
Jonty Harrison - Final Frontier or Open Border?

15 Uhr
John Chowning - Sound Synthesis and Perception: Composing from the Inside Out

19. 11.2015
11 Uhr
John Chowning - Sound Synthesis and Perception: Composing from the Inside Out


registration required --> <va-buero@bruckneruni.at>

initiated by Andreas Weixler

details