CMS - invited lecture series #4
curated by Andreas Weixler


Atelier Avant Austria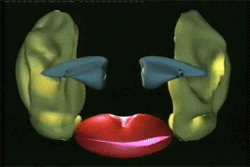 Tangible Musical Interfaces
Univ. Prof.

Martin Kaltenbrunner

(InterfaceCulture, Kunstuniversität Linz)



Dienstag, 5.April.2011

im

Lehrstudio des CMS

-

Computer Music Studio,
11 - 13 Uhr
Sandgasse 14, Linz,

Anton-Bruckner Privatuniversität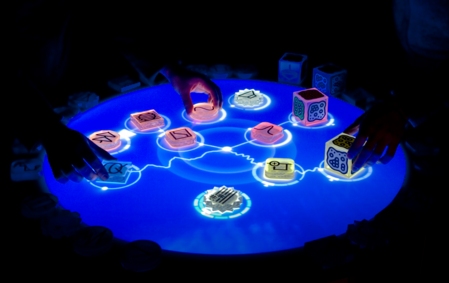 Tangible Musical Interfaces
Tangible Musical Interfaces (http://modin.yuri.at/tangibles/) have
become an emerging paradigm for the design of electronic musical
instruments. In his presentation Martin Kaltenbrunner will introduce the
basic concepts of tangible interaction and briefly discuss the history
of electronic music leading to the development of novel controllers and
musical artefacts, which intend to overcome the
limitations of the laptop as primary tool for contemporary electronic
music practice. Along with several unique instrument examples from the
past decade, this talk will also provide a perspective on the
development of the Reactable and its fundamental concepts, including a
hands-on demonstration of the instrument.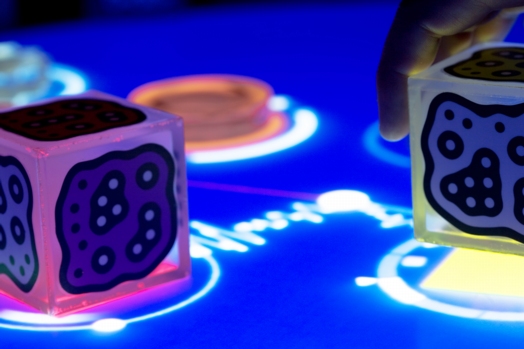 Martin Kaltenbrunner
(http://modin.yuri.at/) is currently Professor at
the Interface Culture Lab (http://www.interface.ufg.ac.at/) within the
University of Art and Industrial Design in Linz. His research
concentrates on tangible user interfaces and the development of novel
human computer interaction concepts within open tools for creative
production. As co-founder of Reactable Systems
(http://www.reactable.com/) he had been mainly working on the
interaction design of the Reactable - an electronic musical instrument
with a tangible user interface. He is author of the open source tangible
interaction framework reacTIVision
(http://reactivision.sourceforge.net/) and the related TUIO protocol
(http://www.tuio.org/), which have been widely adopted for the
realization of tangible tabletop applications.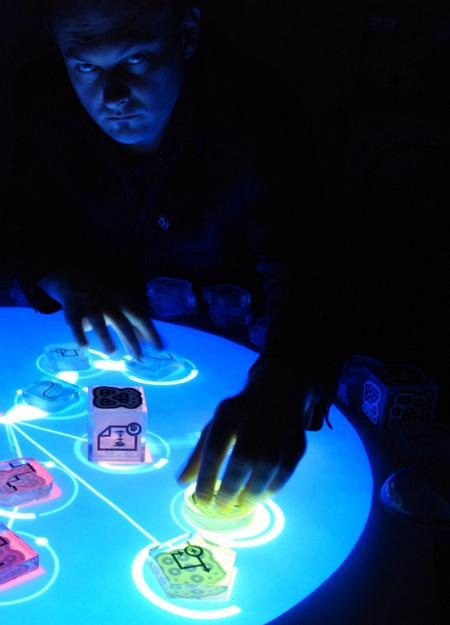 ---
CMS - invited lecture series
curated by Andreas Weixler

invited lecture series




#1

2009



Dr.

Pedro Rebelo

, SARC - Sonic Arts Research Center, Belfast, Northern Ireland

"The Sonic Arts Research Center"

info

invited lecture series


#2




2010



JYD -

Julian Weidenthaler,

Linz, Austria


"Max4Live

"
info
invited lecture series


#3

2010
Dr.

Simon Waters,

UEA Studios, University od East Anglia, Norwich, UK

"

Sound structures, social structures, technical structures: Changing practices and behaviours in a UK university studio 1973-2010"

info

invited lecture series


#4




2011



Univ. Prof.

Martin Kaltenbrunner

, InterfaceCulture, Kunstuniversität Linz

"Tangible Musical Interfaces"

info