SonicIntermedia: NOVARS
intermediale Konzert und Vortagsreihe
14. - 15. Oktober 2013
Sonic Intermedia
ist eine internationale Konzert- und Vortragsreihe initiert von den KomponistInnen und MedienkünstlerInnen
Andreas Weixler
und
Se-Lien Chuang
mit dem künstlerischen Leiter des AEC
Gerfried Stocker
um zeitgenössischer intermedialer Computermusik ein Präsentationsformat in Linz zu geben, das Einblick gibt in die Arbeit von hochkarätigen KomponistInnen, ForscherInnen, MedienkünstlerInnen und MusikerInnen.
Die Gäste bei SonicIntermedia 2013 sind
NOVARS
Manchester, UK und die britische elektrokaustische Komponistin
Manuella Blackburn.
NOVARS
is a Research Centre started in March 2007 with specialisms in areas of Electroacoustic Composition, Performance and Sound-Art. NOVARS is named to reference and celebrate the seminal work by Francis Dhomont (Novars). In his own words 'a reversed version of Ars Nova' - New Art, New Science. We are grateful for his permission to use his title. Staff and postgraduate student research areas range from acousmatic composition to machine musicianship, sound spatialisation, sound and architectonic spaces, performance practice, live interactive systems and cross-disciplinary projects. In Education areas, NOVARS is supporting and reinforcing an existing well-integrated music pathway both at Postgraduate and Undergraduate levels, merging areas of electroacoustic composition, instrumental composition and music theater, including experimental and contemporary performance practice.
NOVARS:
http://www.novars.manchester.ac.uk
ABPU:
http://www.bruckneruni.at
ars electronica center:
http://www.aec.at/
DeepSpace:
http://www.aec.at/center/ausstellungen/deep-space/
CMS:
http://www.bruckneruni.at/Musik/Dirigieren-Komposition-Musiktheorie/Computer-Music-Studio
Atelier Avant Austria:
http://avant.mur.at
more SonicIntermedia:
http://avant.mur.at/concerts/SonicIntermedia/
http://www.bruckneruni.at/Veranstaltungen/Gaeste-und-Besonderes/Sonic-Intermedia-Novars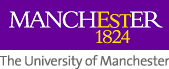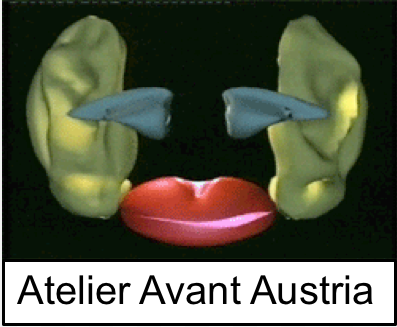 ---
intermediales KONZERT


14. Oktober 2013
Ars Electronica Center, Linz - DeepSpace
19.30
Werke von und mit
David Berezan, Manuella Blackburn, Constantin Popp, Claudia Larcher,
Mark Pilkington, Andreas Weixler und Se-Lien Chuang
Elektroakustische, intermediale Kompositionen, audiovisuelle Echtzeitprozesse, Video- und Medienkomposition
http://www.aec.at/center/2013/09/04/sonic-intermedia-novars/
FLYER concert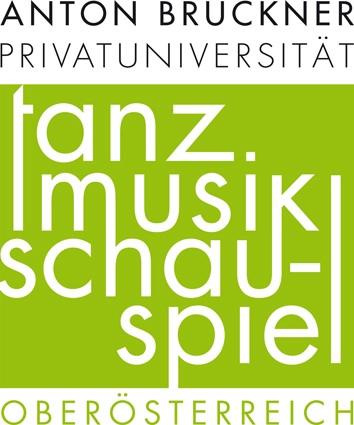 ---
VORTRÄGE -
CMS invited lecture series


David Berezan

New Research from MANTIS and the NOVARS Research Centre, University of Manchester UK
Anton Bruckner Privat Universität - kleiner Saal
Wildbergstrasse 18
DIE 15. Oktober 2013, um 10:00 Uhr
Constantin Popp
Mehrkanalige Aufführungs- und Kompositionsstrategien akusmatischer Musik: Zwei Fallstudien
CMS - Lehrstudio, Sandgasse 14
DIE 15. Oktober 2013, um 15.00 Uhr
Mark Pilkington

Audio-Visual Composition - A Sense of Language
über die audiovisuelle Arbeit "Birth"
CMS - Lehrstudio, Sandgasse 14
DIE 15. Oktober 2013, um 16.30 Uhr
http://avant.mur.at/weixler/studinfo/studinfo_events.html#cms-invited
FLYER lectures