NEWS
---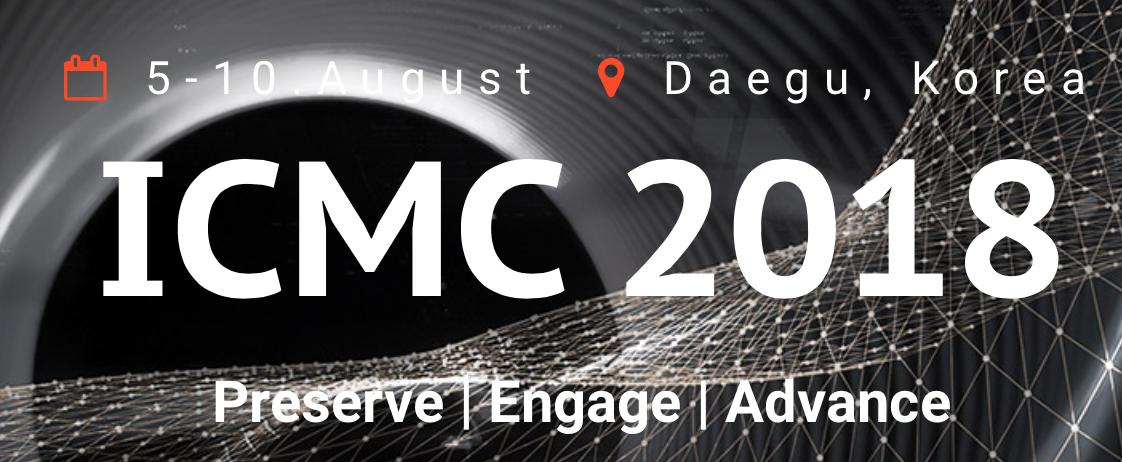 European ICMA 2018 Regional Award Winner

Ausgezeichnet wurde unsere Arbeit als bestes europäische Werk "Sonic Environment Daegu" audiovisuelle Echtzeitprozesse für traditionell koreanische Instrumente, Harfe, Klavier und das von uns entwickelte Paint Sound Board.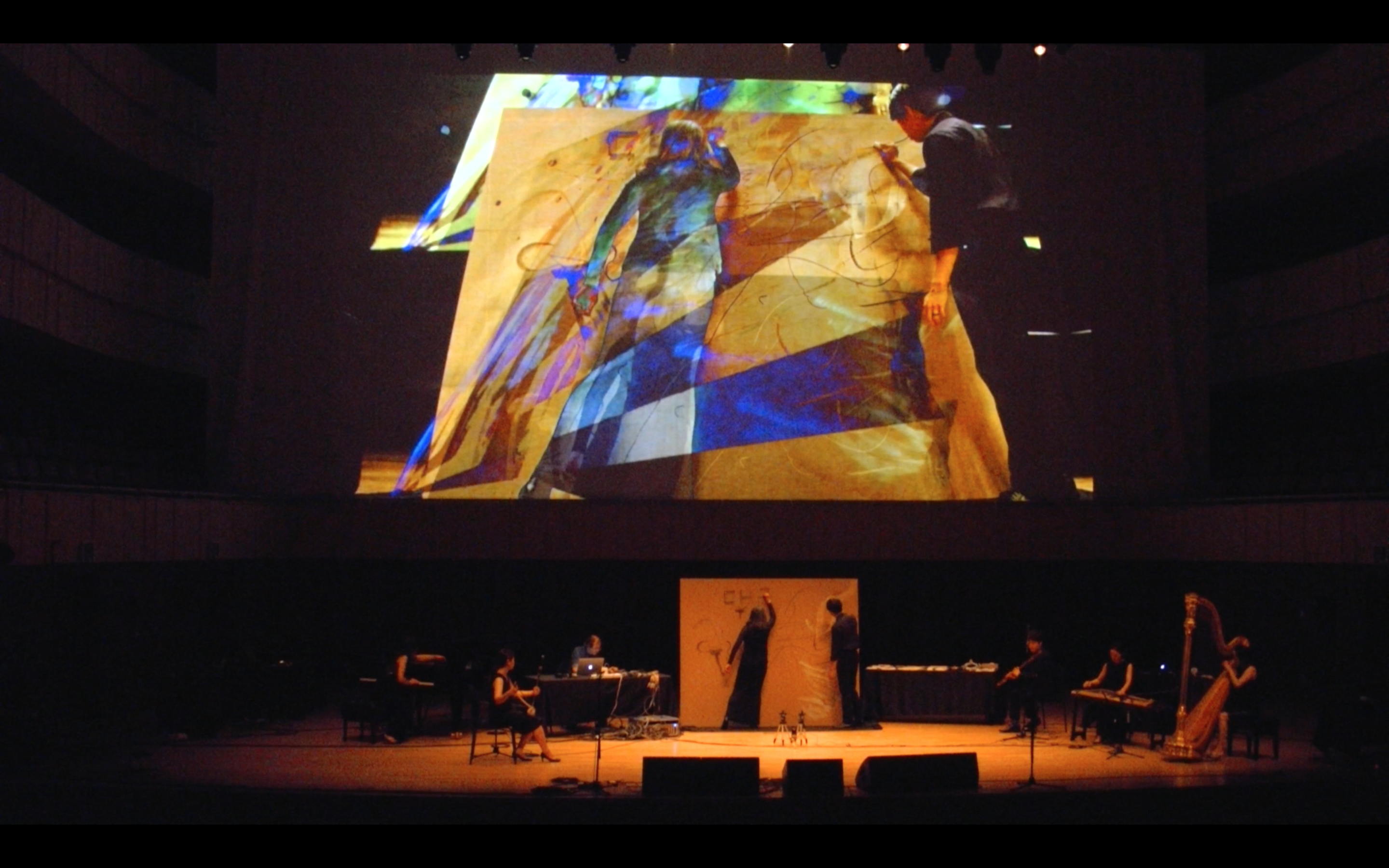 ---
"Chaos has an universal touch"
Interview by Giulia deVal with
Andreas Weixler & Se-Lien Chuang for Spazio-Concept.it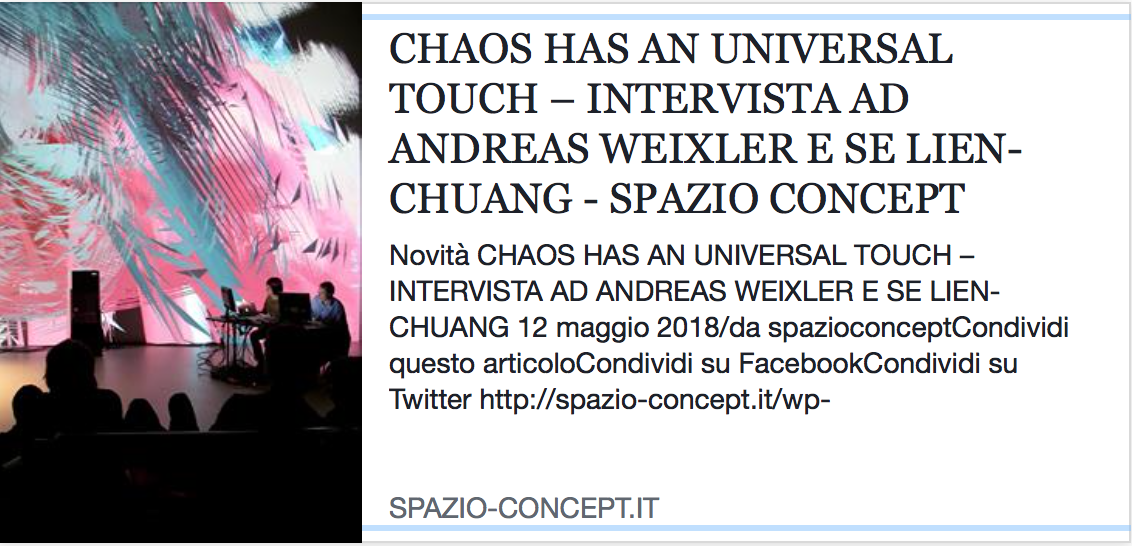 http://spazio-concept.it/chaos-has-an-universal-touch-intervista-ad-andreas-weixler-e-se-lien-chuang-2/


Ultima intervista che chiude il ciclo di incontri con gli artisti di Acusmonium Audior durante il Sonic Waves Festival di Milano 2018; la coppia Andreas Weixler/Se Lien-Chuang, un duo che lavora tra computer music e forme audiovisive.

---
Wunderschönes Gedicht für Se-Lien in Joachim Hammers neuen Buch Tausendundmeine Sonne
1000 und 1 Siebzehnsilber

---

---
news archive
---



Mica shop

https://shop.musicaustria.at/sheetmusic/weixler-andreas


aktuell

---
Sonic Catch_catch as cage can #4 mit Sonic Catcher Ensemble
chrome
DO 24.01.2019 & DO 31.01.2019 17.15 Uhr, Konzert 19.30 Uhr, Sonic Environment

Sonic Catcher Ensemble

Sonic Lab ABPU
Werke von und mit den Studierenden der ABPU sowie Gästen
Künstlerische Leitung: Se-Lien Chuang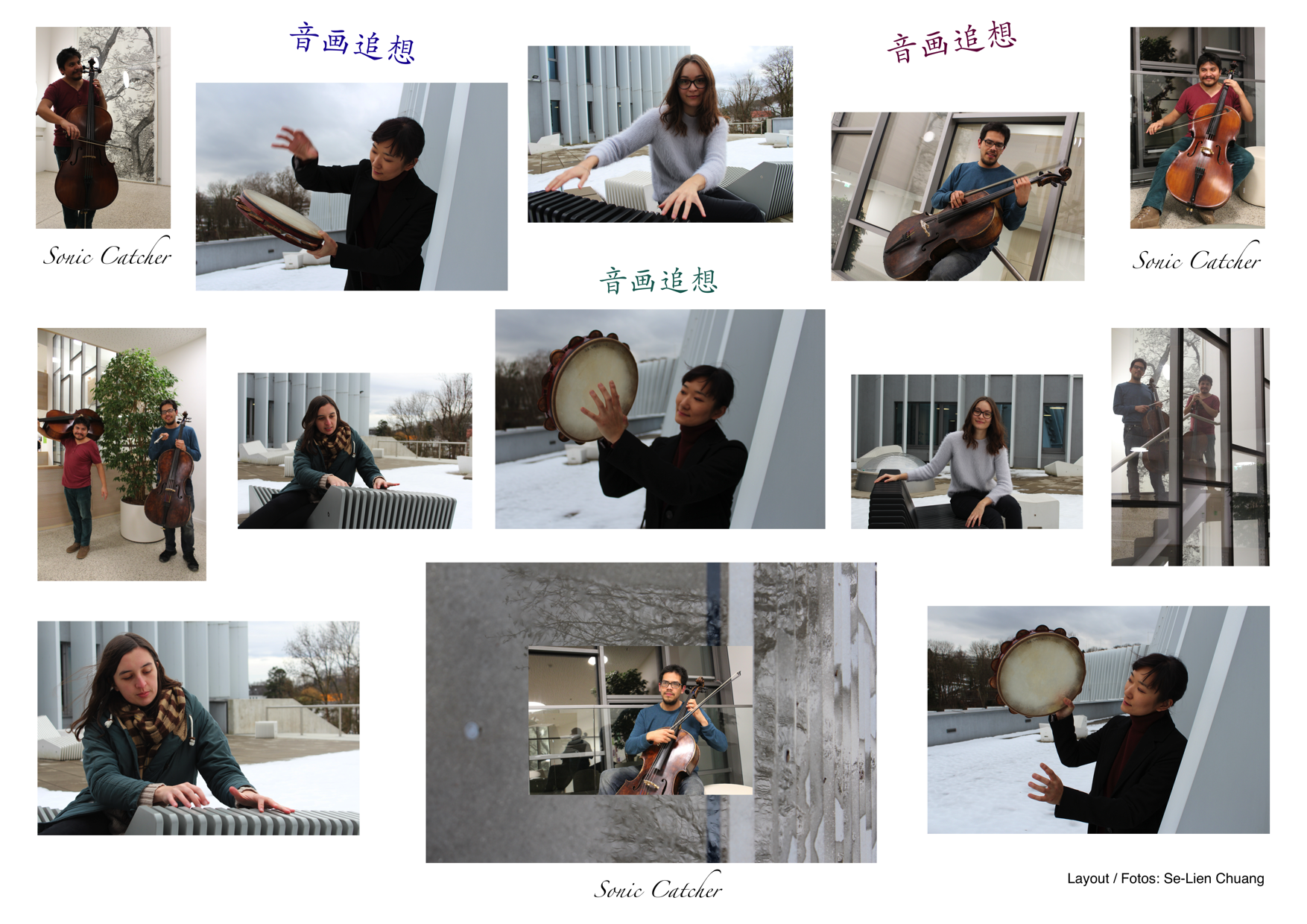 Foto Docu
https://www.facebook.com/media/set/?set=a.10213735513202403&type=1&l=d6ea19c7bc


recent events
---

EAM Festival, Gotland Art Museum, Visby / Schweden, 26. - 27. Januar 2019:
"gula huset" von Se-Lien Chuang

5 channel electroacoustic composition with contemporary instrumental sounds and vocals
FRST
is a yearly recurrent mini-festival of electro-acoustic music arranged by VICC and Gotland School of Music Composition.
Gotlands Konstmuseum Söndag 27/1 kl 15.00
Musik komponerad i Studio Alpha på Tonsättarcentrum
Francis Heery – Cascade
Stina Tordby – Work in progress
Sasha Ratcliffe – The Something Elsewhere
Paul Bothelo – S:t Nicolai, Visby
Se-Lien Chuang – Gula huset
events
---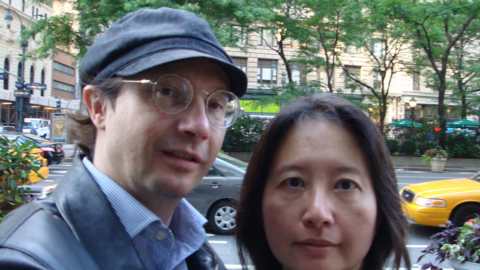 NYC 2010


Archiv
listen & see

---

---



You Tube channel:
http://www.youtube.com/user/SonicIntermedia





SoundCloud
http://soundcloud.com/aweixler

http://soundcloud.com/chuang


---
Medienkunst, audiovisuelle Interaktvität, Echtzeitprozesse -
Weixler-Chuang
audiovisual realtime performances using max msp jitter
---
VIDEO docu Boston

video montage by Brian Dixon
see it all in 2 minutes:
https://vimeo.com/album/2749400/video/88166322
bio / cv

---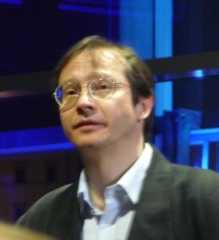 contact:


Werkverzeichnis
bio / cv

---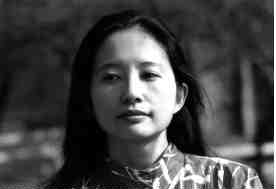 contac

t
:

Werkliste
kurz bio / short cv
---
Historie / history of
Atelier Avant Austria

---
Avant Events 2009 report
Avant Events 2008 report
avev07
,
avev06
,
avev05
,
aer 04
,
aer 03
,

aer 02
,
aer 01
,
aer 00
---
---
2006:

25th anniversary Atelier Avant
10th anniversary of artistic cooperation Weixler-Chuang
Presse / press
---
---
reports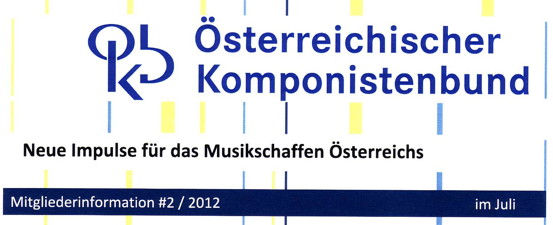 Artikel über UA von the giant causeway - the days fly von Se-Lien Chuang bei Lauschergreifend #16, Wien


von Rainer Hauptmann, Juli 2012
---
wiki Präpariertes_Klavier
---
arco-piano by Se-Lien Chuang



Partituren / scores

---
download
---
medien:kunst /media art

---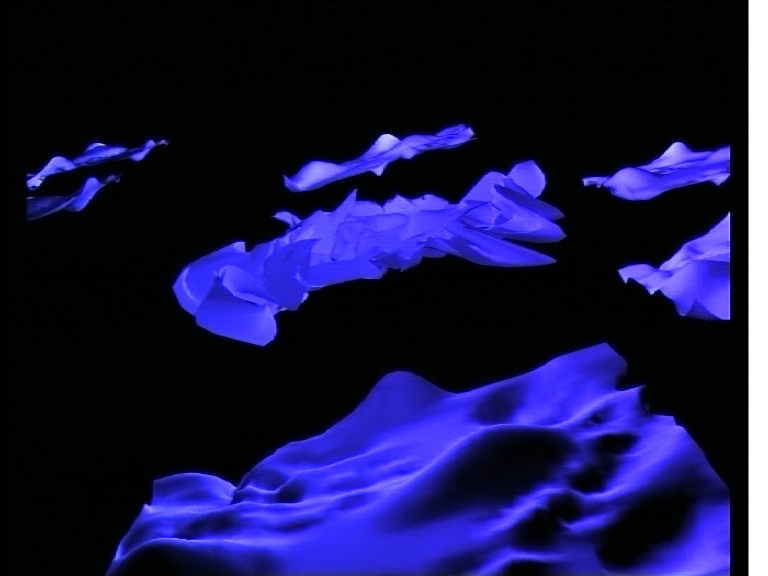 audio-visual arts Weixler-Chuang
---
---
concert series
by Weixler-Chuang

---
CD
---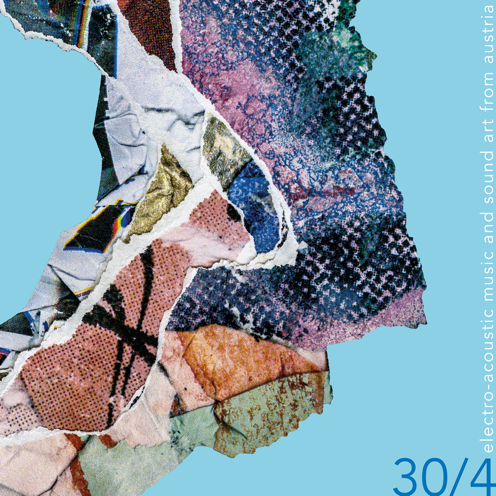 Neuerscheinung: September 2017

CD-Edition 30/4

electroacoustic music and sound art from austria

more info link

---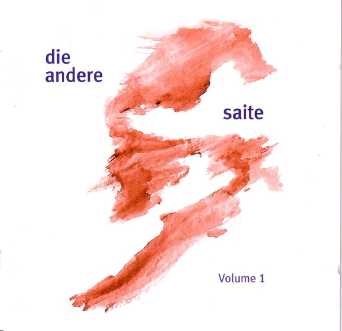 die andere saite VOL. 1

Se-Lien Chuang: who is who (2007)


für Kontrabass solo, Zuspielung und Live-Elektronik
cb: Ulli Fusseneger
erschienen 2009


more
---
list of CD´s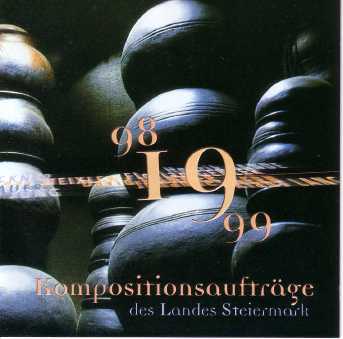 DVD
---
publications on DVD / Video

concept & Coincidence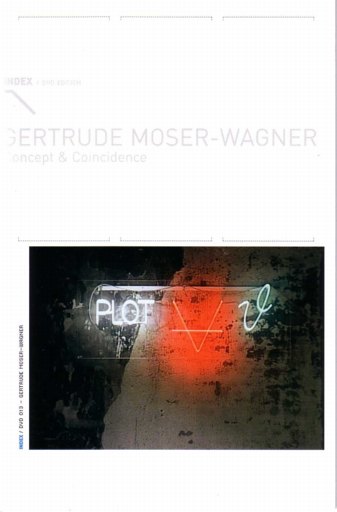 Video by Gertrude Moser-Wagner, Music by Se-Lien Chuang, Andreas Weixler u.a.




Edition INDEX 2004





blue elephant


pubished by Studio Samt / Linz

Edition SAMT DVD 1

2003



Catch in the Cage


video by Se-Lien Chuang, music by Karheinz Essl Video Edition Austria - Release 01, 2002



blue elephant


pubished by the official video tape of the

SIBGRAPI 2000 Video Festival


Gramado, RS, Brazil


---

documentations on DVD


Nacht der Forschung OÖ

2008


Die 3-teilige DVD Video Dokumentation des musikalischen Beitrags der Musik- und Medientechnologie an der Anton-Bruckner-Privatuniversität

Kostprobe: #video excerpt

list
books
---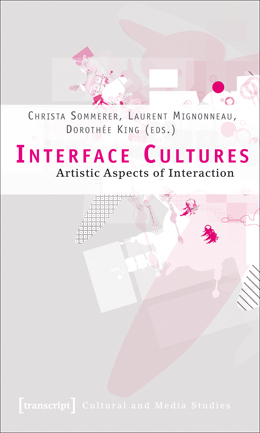 infos

Christa Sommerer, Laurent Mignonneau, Dorothée King (eds.)
Interface Cultures
Artistic Aspects of Interaction

August 2008, 348 S., kart., zahlr. Abb., 34,80 €
ISBN 978-3-89942-884-1
Reihe Kultur- und Medientheorie


Leseprobe (PDF-Datei)
Inhaltsverzeichnis (PDF-Datei)

---

other publications of Weixler & Chuang:

list

research
---
Proceedings of the 2016 ICMC Conference
2016 Weixler, Andreas and Chuang, Se-lien (2016):
Computer Music Studio and Sonic Lab at Anton Bruckner University - Studio Report at ICMC 16
Proceedings of the International Computer Music Conference 2016, S. 258 - 263, ISBN-10: 0-9845274-5-1 ISBN-13: 978-0-9845274-5-8 und ICMC 16 online-download:
http://avant.mur.at/download/paper/ICMC2016_proceedings_CMSStudioreport_awsc.pdf


Proceedings of the 2013 ICMC Conference
"Enhanced Phenotype", interactive score (iScore) for multiple computer, audiovisual realtime composition for open ensemble, Andreas Weixler & Se-Lien Chuang, ISBN 978-0-9845274-2-7
http://avant.mur.at/download/paper/ICMC2013paper_EnhancedPhenotype.pdf
Book: Interface Cultures, Artistic Aspects of Interaction
Artikel: Virtuoso Audiovisual Real-Time Performance
by Andreas Weixler & Se-Lien Chuang
Christa Sommerer, Laurent Mignonneau, Dorothée King (Hersg.)
transcript Verlag, August 2008, ISBN 978-3-89942-884-1
ISEA 08 proceedings
ISEA - International Symposium on Electronic Arts in Singapore,
Artikel: Virtuoso Audiovisual Real-Time Performance
von Andreas Weixler & Se-Lien Chuang, als Buch und CD-Rom
ARS_CMI: AUDIOVISUAL REAL-TIME SYSTEM FOR CONTEMPORARY MUSIC IMPROVISATION
Andreas Weixler & Se-Lien Chuang
2007
---
iScore
interaktive generative Partitur für multiple Computer
---


ISEA 08 proceedings - International Symposium on Electronic Arts in Singapore
http://www.isea2008singapore.org/

Virtuoso Audiovisual Real-Time Performance

by Andreas Weixler & Se-Lien Chuang

erschienen in Buchform also auch auf CD-Rom

---
ARS_CMI: AUDIOVISUAL REAL-TIME SYSTEM FOR CONTEMPORARY MUSIC IMPROVISATION



Andreas Weixler & Se-Lien Chuang
2007

download


---
conferences
---
ICMC 11
Huddersfield

ICMC 10
New York City

ICMC08
Belfast

ISEA08
Singapur

ICMC 07, Kopenhagen

NIME 07, New York

ISEA 02
Nagoya, Japan

lecturer

---


Anton-Bruckner-Privatuniversität

Computer Music Studio director


---
lecturer

---
Max Msp Jitter
links
---
mdw
Universität für Musik und Darstellende Kunst Wien
Institut für Komposition und Elektroakustik


http://www.mdw.ac.at/ike/
workshop /lecture

---
n
Aktueller Vortrag und Workshops: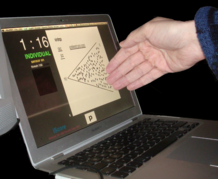 Workshop von Andreas Weixler und Se-Lien Chuang


2015
Virtuoso Chances - realtime and non realtime processes
Virginia Polytechnic Institute and State University
Blacksburg, VA, USA
ICAT - Institute for Creativity, Arts, and Technology

2014
Virtuoso Chances
computer music strategies and processing
Northeastern University, College of Arts, Media and Design, Boston, USA

2013

Audiovisuelle Interaktivität
Zeitgenössische Instrumentalklänge im Spannungsfeld von Improvisation und Echtzeitprozessen
Fachhochschule Nordwestschweiz, Brugg, Schweiz

Virtuose Zufälle - virtuoso chances
Melbourne University, Computing and Information Systems, Australien


2012
Virtuose Zufälle in Echtzeit - Improvisation mit Live-Elektronik
MDW Wien


2011
lecture "realtime - non-realtime, interactive music systems"
on 19th of April &
workshop "real-time music system "
on Wednesday, 20th of April
National Chiao Tung University, Hsin Chu City ,Taiwan
2001-03 in Deutschland, Süd-Korea und Östereich
audiovisuelle Interaktivität und algorithmische Komposition